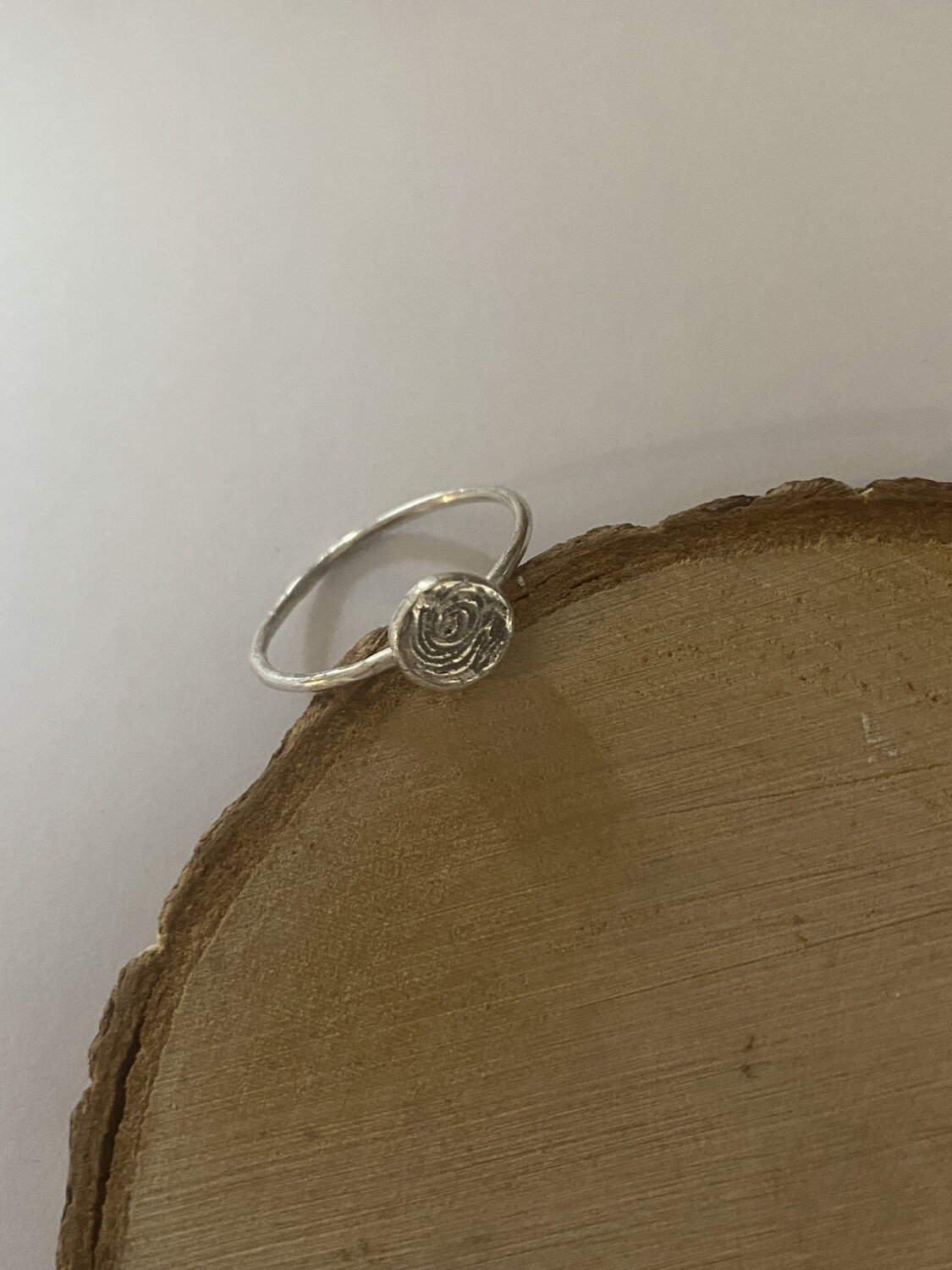 Fingerprint Ring
SKU 00014
Product Details
Delicate and discreet, a beautiful and bespoke way to keep a loved one. We each have a unique fingerprint that tells us apart from everyone else and wearing the fingerprint of a loved one is like keeping a little piece of them with you always. Unique and deeply personal these handmade fingerprint rings are a gorgeous gift for any special occasion, Valentines Day, Wedding, Anniversary, birthday, a gift between friends or simply as a token of love.
The fingerprint dot is approximately 6mm wide.
When you order your piece you will need to take a fingerprint impression at home and text or email me back an image of it. Have a look at this little video here to see just how easy it is to take a fingerprint at home.
Save this product for later