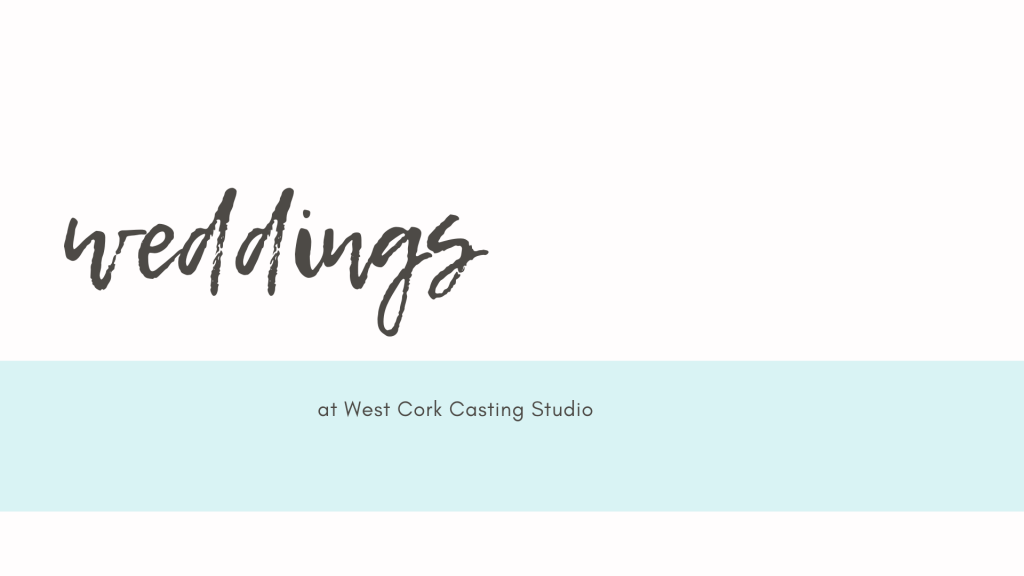 Whose hand will you hold forever? Unique, bespoke wedding gifts to treasure forever
Planning a wedding can be so exciting and sometimes stressful. So many things to organise, from the dress to flowers to venues. When it's all over what are you let with? Memories!
Here at West Cork Casting Studio we specialise in capturing the most special of family moments. And what is more special that when two individuals come together to begin their own family unit?
Lifecasting captures a moment forever in the most stunning detail. Not just the beautiful detail of your hands but also the memories and emotions of that day you began the story of the rest of your life.
If you would like more details about your personal, forever keepsake contact Maura or go straight to the booking page. 
"I cant wait to look at the hand craft 20 years down the line and look back at the memories"  Chris Mason 2019
Beautiful keepsake for any couple but also popular are casts of
Bride and Groom's Mum and Dad
Bride with her Chief Bridesmaid
A beloved grandparent who cannot attend
As well as lifecast keepsakes here at West Cork Casting Studio we have just launched a stunning new keepsake – Forget-Me-Not Keepsake Jewellery. Capturing the unique fingerprint of your loved one these beautiful Sterling Silver charms help you feel close to them always. Single or multiple prints can be added to a charm, maybe it's the happy couple or maybe your Granny who can't make the wedding, or a gift for your bridesmaid. Shop now for your own personal silver fingerprint charm.