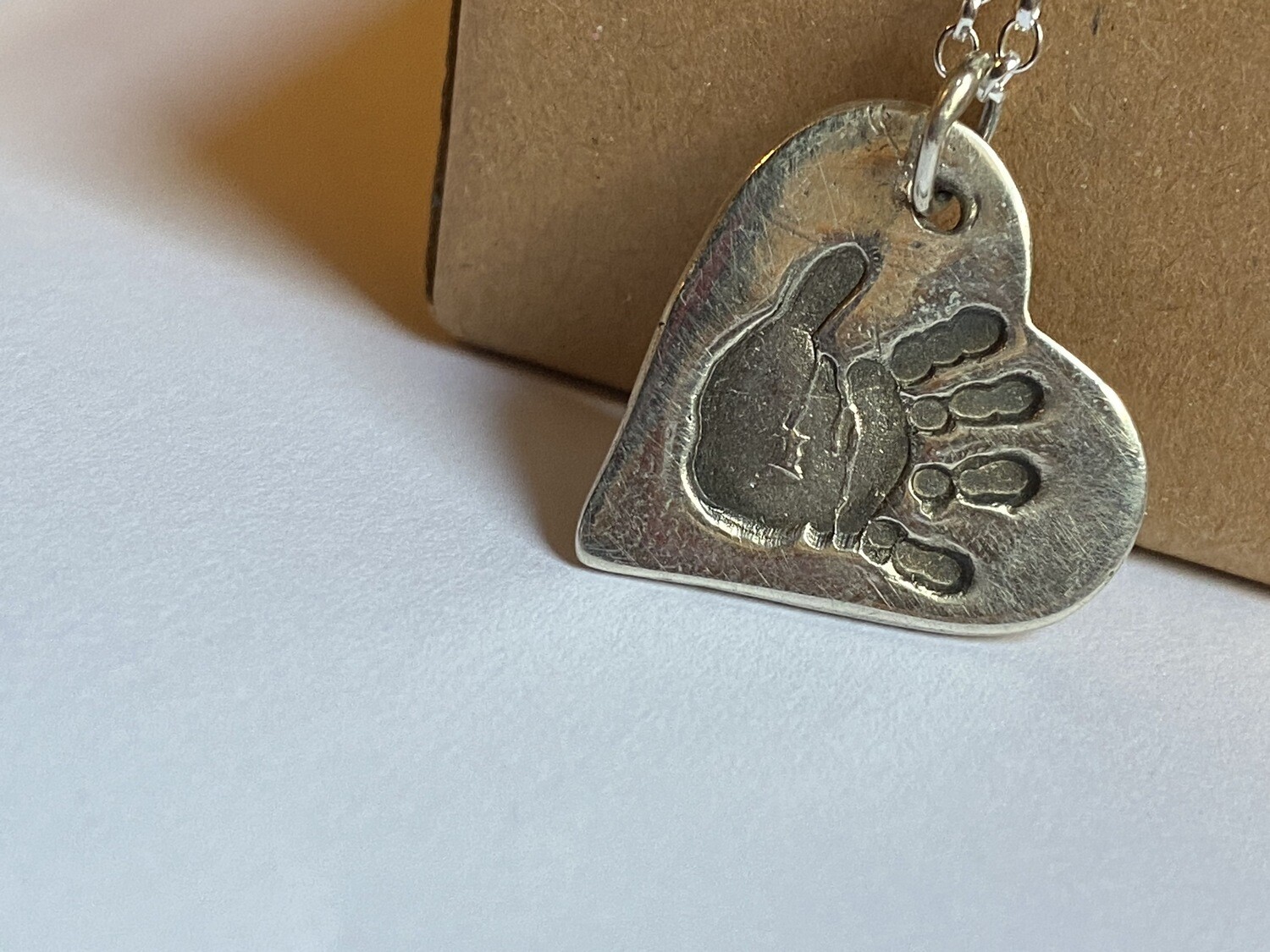 Handprint/Footprint Charm 2.5-3cm
SKU 00009
Product Details
Those little fingers and toes! A very sweet way to keep your little ones close. Capturing the shape and some detail of those little hands and feet and creating beautiful bespoke jewellery. Ink free wipes are easy to use and best of all.... not mess! I will send you a small kit with one wipe and one A4 sheet of developing paper. Wipe the hand and/or foot with the wipe and press firmly to the paper, lift and the print will start to develop. Once developed take a close, sharp photo of the print and send it to me (Maura) at westcorkcasting@gmail.com

Often when a baby or young person dies in hospital the staff will make ink handprints as a keepsake for the family. If you have prints at home already I can use these to create a beautiful, tactile piece to help capture that intangible presence of a loved one lost. Please contact me (Maura) at westcorkcasting@gmail.com to discuss your special memorial piece. 10% of the profit from each memorial will be donated to Féileacáin.
"When the first piece arrived I was so excited to see how it had turned out but I wasn't prepared for the unstoppable tears of joy that streamed down my cheeks. Being able to hold their fingerprint when you can no longer see their face,for me brings them closer to me and helps calm me in times of stress or anxiety" Kate, December 2020
All finished pieces are send by registered post.
Save this product for later