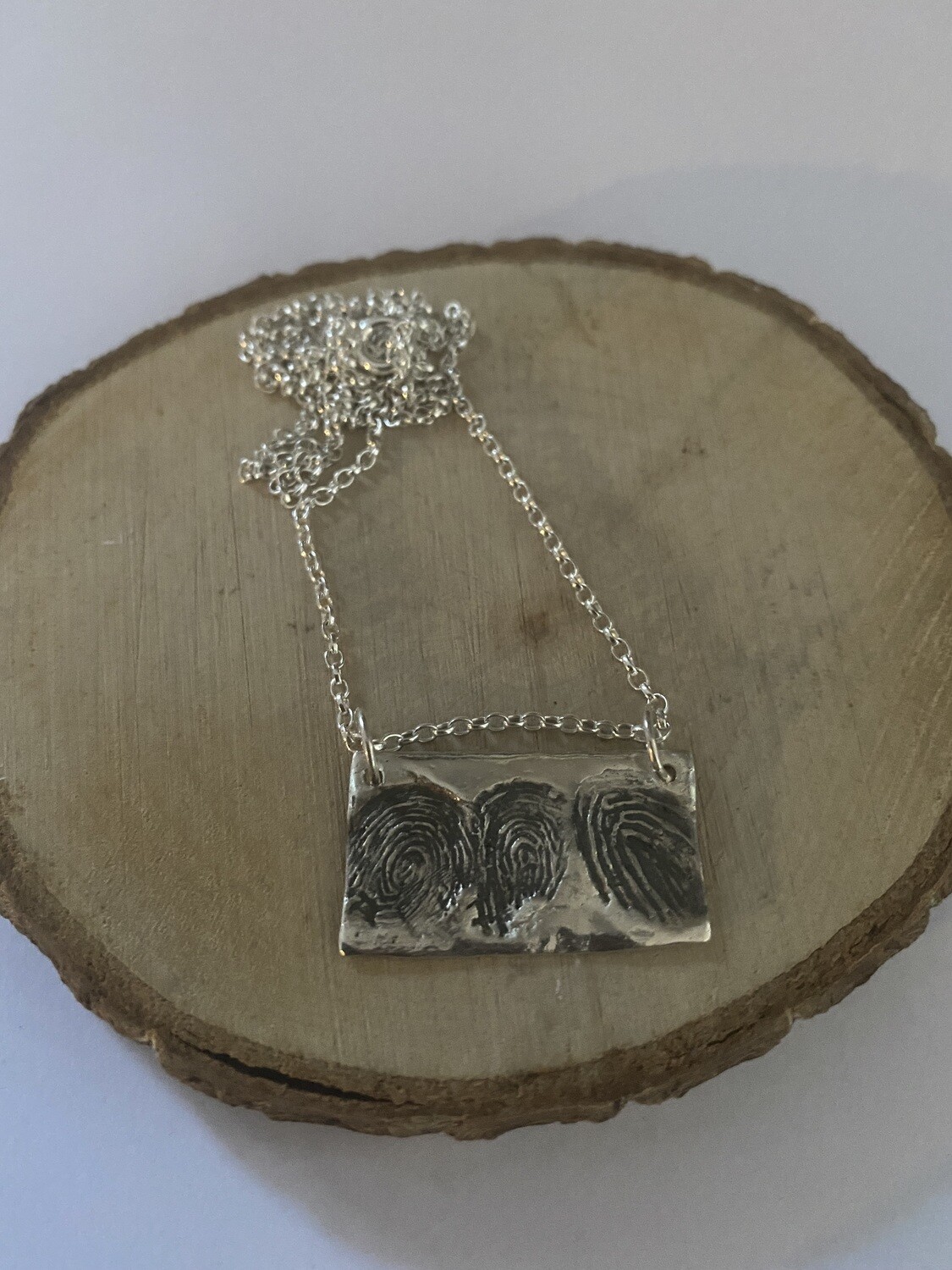 Bespoke Fingerprint Charm (3-4 Prints)
SKU 00006
Product Details
Beautiful option for a family, gorgeous to have your children's prints together. Or maybe its parents and child, grandparent and grandchildren. Beautiful sterling silver pendant with three fingerprints. Keeping loved ones close always. Our fingerprints are unique to each of us and how precious to wear the unique mark or touch of a loved one.
This is a really nice size for a necklace pendant. Comes with 18"/20" sterling silver chain. Contact me to discuss a bespoke shape or style. Approximate size of the piece 3.5cm x1.5cm can fit up to four fingerprints
How it works:
It's quick and easy to take a fingerprint impression at home. All you need is a pencil, paper and some sellotape! Firstly draw a little box and completely fill it with pencil. Gently rub your finger over the pencil mark, making sure to get the centre part of the print. Then talking a piece of sellotape put the sticky side down over the finger you rubbed in the pencil and when you peel it back you will have a fingerprint impression. Place this onto a white piece of paper, take a close, sharp photo and sent t me, Maura, a westcorkcasting@gmail.com
Have a look at this little video I made to show you how to take a print at home.
Save this product for later