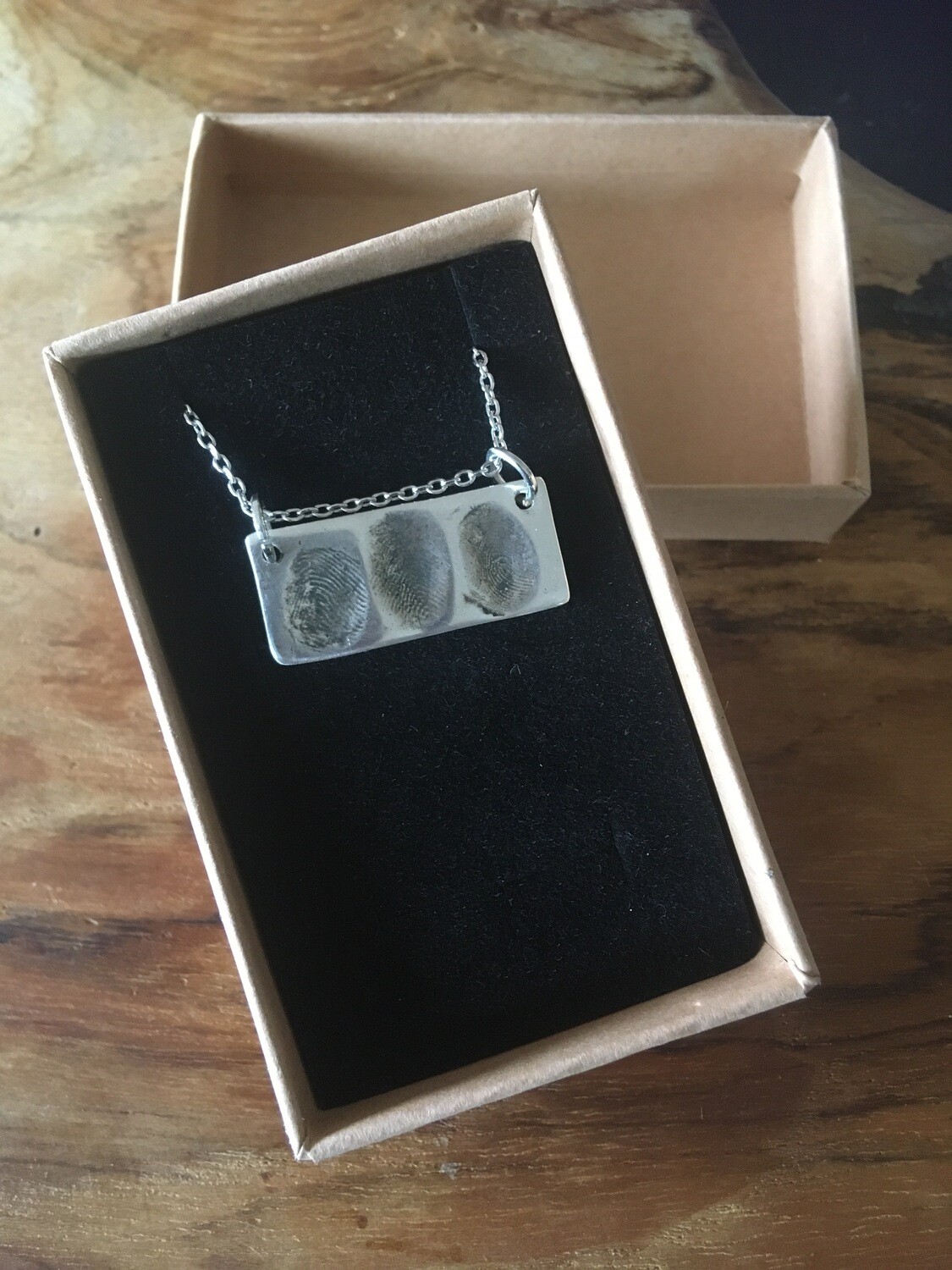 "

Recently

 Maura did my Grandsons fingerprint for me on a beautiful silver heart. It was so precious and meant the world to me as in these difficult times I wasn't able to give him a cuddle in person. I absolutely love my little keepsake and would highly recommend.

"
New Grandmother, Susan Cowhig June 2020
Who is it you are missing most right now?


– Are you longing to give your Mum a big hug?
– Can't wait to have a cuppa with Granddad?
– Anticipating holding your grandchild for the first time?
– Loved ones living abroad?
– Special Aunt who can't attend your wedding?
– Maybe you just want to celebrate your children?
Wouldn't it be wonderful to keep them close always?
Simple Process
Taking the impression is no more difficult that sticking your finger in a ball of playdoh. You will be sent detailed instructions and also an instruction video. I am available on the phone for backup support if needed!
Once you have an impression you are happy with you post it back to me and I remould it so that I can stamp the detail in to some sterling silver. It is a completely bespoke service and you are welcome to contact me at any time to discuss your piece and discuss any ideas you might have about how it will look.
Very occasionally an impression will be very faint, more often than not there is enough to see the print clearly in the silver. If it happens that an impression is too faint to stamp into silver I will contact you immediately and offer a full refund.
To order your special Forget-Me-Not keepsake jewellery piece follow the links below.
To discuss your own design contact me directly.
To keep informed of offers and updates hop on my mail list.
Stay safe,
Maura~
"The whole process is brilliant as it is done through the post, and given the covid times we currently live in, it is a fantastic way of getting a beautiful bespoke personal piece of jewellery without any risk

"
Sandra Deasy, August 2020